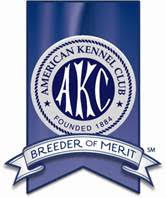 Watercross Kennels Participates in the Houston Humane Society Gala.
We are a family that loves Labrador Retrievers and have a small hobby kennel of labs located in Houston, Texas under the name of Watercross Kennels. My family and I have been breeding and showing registered cattle and horses and have had Labradors as long as I can remember. I am an animal science major from Cornell University. Since 1999 we have concentrated on raising and breeding field trial Labradors and in the last few years, we have been introducing "show-type" labs into our breeding program.
Our goal is to breed labs that are well balanced and versatile and do as well on both the field as in the show ring. In our opinion, labs are only one breed and should only have one standard. Exceptional labs should have the natural instinct and ability to retrieve on land and water as well as the confirmation and breed character to impress the judges, and furthermore, they should also have the disposition to be well adapted to live with members of any pet loving family.
Our other objective is to breed the most perfect lab possible. For that reason, we breed these dogs very carefully. We test for all genetic tests available and make sure that our dogs are free of genes or traits that are not desirable for the breed. We are relentlessy always looking to imrpove one generation over the next.
To help us achieve our goals, we are very fortunate to have one of the best field trial trainers in Texas and well respected nationally.... Mr. Jack Morris of Stellar Retrievers and Mr. Terrance "Terry" Cadle at Riversedge Dog Academy for our labs field trial training. And one of the top dog handlers in the nation.... Mr. Scott Sommer of Houston, Texas, for the show portion of our dog's training and exhibition. We know for a fact that these gentlemen and their staff are without question, the best hands we could possibly put our dogs with. We respect their talent and advice and consider them our friends. We, as a family, enjoy going to hunt tests and dog shows to watch our dogs perform. We own our dogs as a family and they participate in all aspects of our daily lives. We live in an area of town next to a park, which allows our family and dogs to enjoy, run and play through a gate in our back yard. I also travel to the country side every day for work, which allows me to take and train a dog or two on a daily basis.
Our oldest sons, Lucas and Storm have grown up and have moved on in their professional lives. Lucas resides in Paris, France and works in International Corporate Communications as well as in the luxury goods industry. Storm is a horse rancher and an avid team roper at the famous HK Ranch in Victoria, Texas. My wife, Renee is a Public Speaker and does a lot of work in Spiritual/Energy Healing. Renee, Sebastian (our youngest son who was born in 2001) and I take care of our dogs in our small kennel. Sebastian loves our dogs and they have been in his life since he was born. They sleep with him, do homework with him, swim etc. When we have a litter of puppies, he takes them to school in a basket for 'show and tell' and thrills all the kids in class. We hope Sebastian will learn from Jack, Terry and Scott how to show labs in the field as well as the show ring.
We have many folks whom we owe a debt of gratitude. Carroll and Joanie Miller of Millercreek Kennels, who have been our friends and invaluable mentors in developing our field trial dogs. Our vets.... especially Dr. Danielle Rosser of West Alabama Animal Clinic whom we have known for more than 20 years, who has always been a phone call away anytime we've needed her. Additionally, Dr. Mary Tatum - a lab breeder herself and Dr.Kit Kampschmidt, who are terrific vets from Brittmoore Animal Hospital. Finally, Dr. M.K. Herrmann at Gulf Coast Animal Eye Clinic, who is a fantastic Ophthalmologist. Our trusted trainers and friends, Jack Morris and Scott Sommer. And as well as, Felipe Zarate who helps us in our kennel.
We are members of The Houston Kennel Club, The Houston ASPCA, The Houston Humane Society, The National Retriever Club and the AKC.
"Dogs are not our whole life but they make our lives WHOLE."
We hope that you enjoy life with dogs, as we would not have it any other way.

Cell: 713-819-6494
Fax: 713-706-4010